FRESH IS BEST
Our fresh produce is purchased daily from both fruit and vegetable markets and local growers.
We source and stock a huge variety of fresh fruit, vegetables and salad. We also supply a wide range of specialist products including pre-prepared vegetables, pre-packed fruit, baby veg, exotic fruits, berries and herbs at a moment's notice.
Our purpose built warehouses cover over 7000 square feet and include large custom built walk-in refrigeration units to ensure optimum freshness of our products.
For an extensive list of our products from Artichoke to Zucchini, please click on the pictures below.
Please note - not all items are available all year round due to seasonality.
SPECIALIST PRODUCTS
Pre-Prepared
We supply a wide range of pre-prepared vegetables which can be expertly cut according to the customer's specifications whether it's sliced or diced, batten or julienne.
Once delivered, the vegetables can be used straight away – straight into the cooking pot, thus enabling customers to minimise their labour costs, reduce preparation timings and free up valuable fridge space. Pre-prepared produce can be supplied with just 24 hours notice.
To view our range of pre-prepared produce please click here or on the image:
Pre-Packed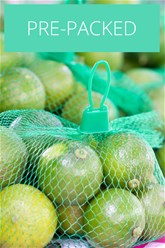 We offer a range of pre-packed products which prove very popular with shops, including pre-packed value ranges.
To view our pre-packed range please click here or on the image:
LOCAL PRODUCE
We pride ourselves on sourcing and supporting local growers whenever possible and when their produce is in season. Locally grown seasonal produce not only tastes better, it's more nutritious and also reduces our carbon footprint which is better for the environment.

Our close working relationship with growers on the Island makes it possible to get fresh produce from field to your fork within 24 hours and purchasing direct enables us to price local produce very competitively.
Our monthly newsletter will keep you informed of local produce that is currently available.